David & I went to Burlington, Vermont last month, and it was a wonderful experience. Burlington is David's favorite city and he's been dying to show it to me, especially in winter.
We were meeting 8 other people in Burlington as a sort of reunion for David and his friends. The actual process of getting to Vermont was a bit rocky since our flight out of Atlanta was delayed and we missed our connecting flight. We spent the entire day at the airport, eventually got a late flight into NYC, spent the night with David's friends and then we all made the 6 hour drive up to Vermont the next day.
The first night we all went out to dinner and for drinks. It was a lot of fun and Church Street was beautiful.
The next day we decided to drive to the Ben & Jerry's Factory. It was so scenic and beautiful.
At the end of the tour they gave us a sample of a new flavor to try. It was Lemon & Poppy Seed. I was not a fan.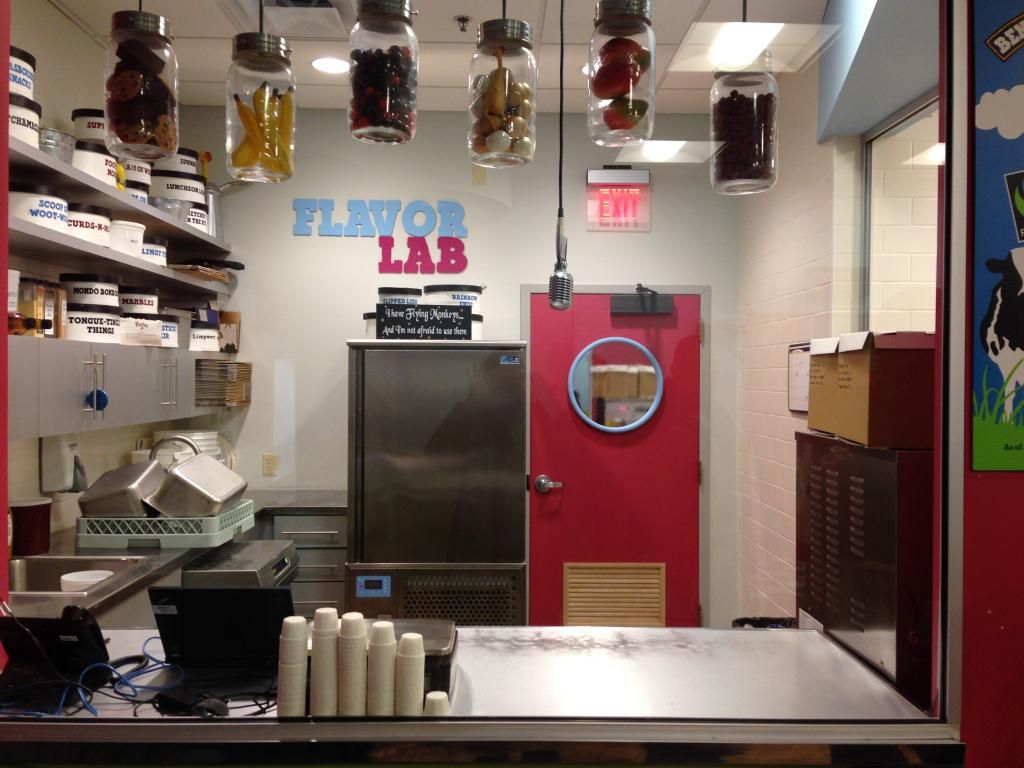 Some members of our group wanted to do a snowshoe tour after the ice cream tour. I said no way since I didn't want to lose any appendages to frost bite. While the snowshoe people went on their trek, the rest of us went up to the Ice Cream Grave Yard and had some Ice Cream in the comfort of the heated Factory building.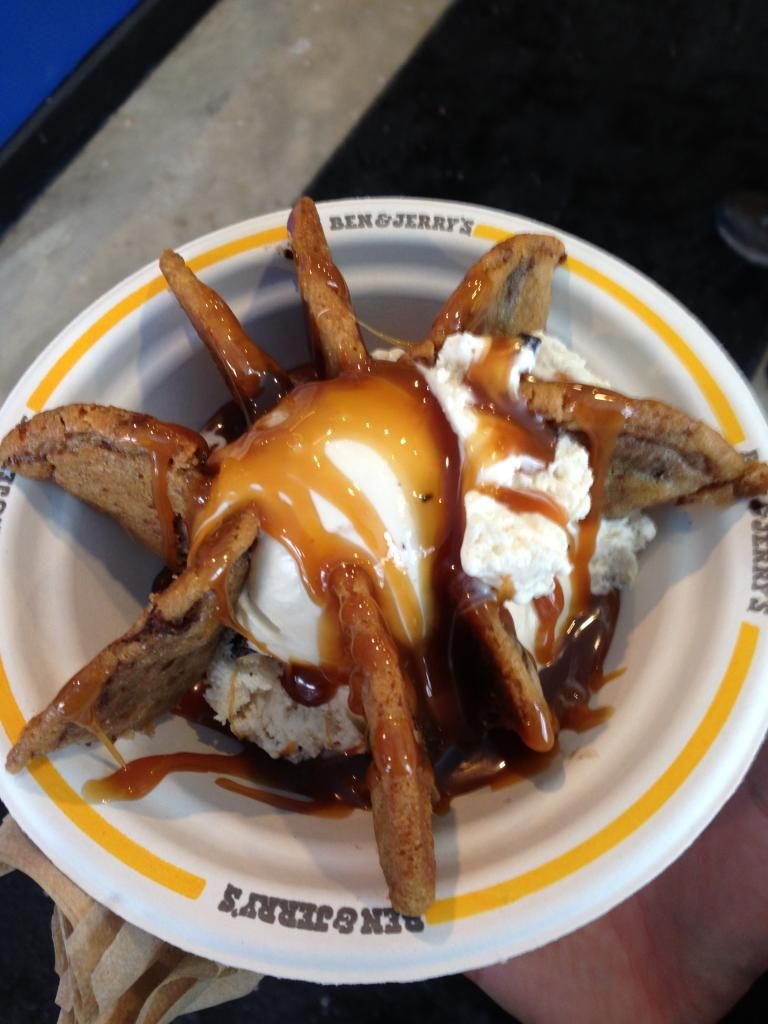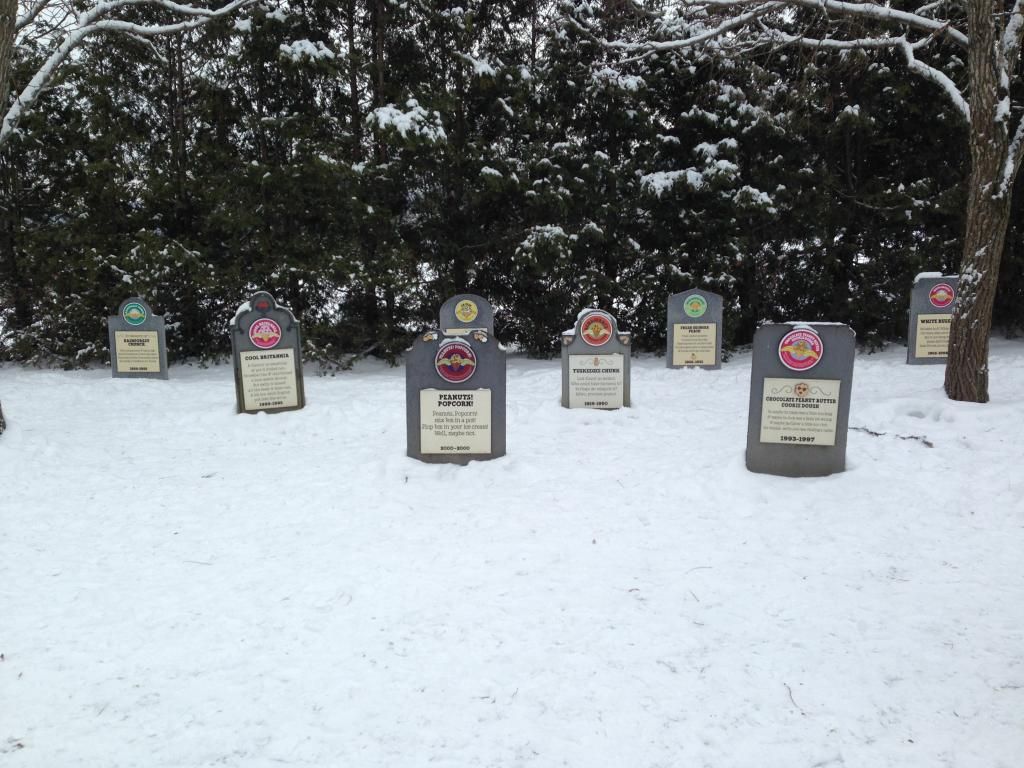 After Ben & Jerry's we went to the Vermont Teddy Bear Factory. David's friends wanted to make one for their daughter, but David and I wanted to make one too. David took forever picking out it's outfit and name. He took it so seriously it was adorable. We settled on a cute hoodie so he matched David and the name Benjamin.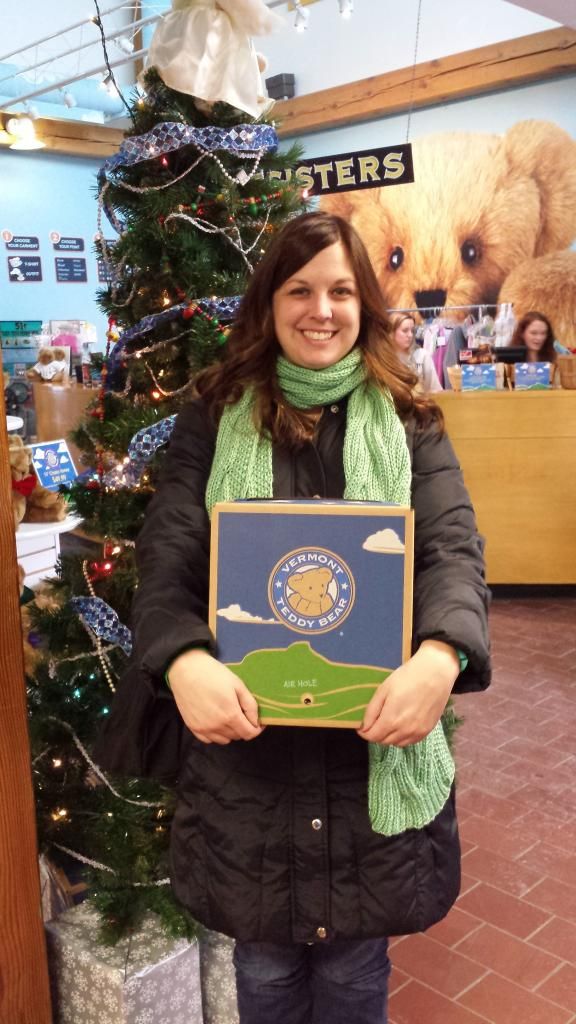 Next on the list was wine tasting. I tried ice wine for the first time. I have to say I was not a big fan of this winery, and it takes a lot for me not to finish a tasting but there were two I had to dump out because I could not finish them.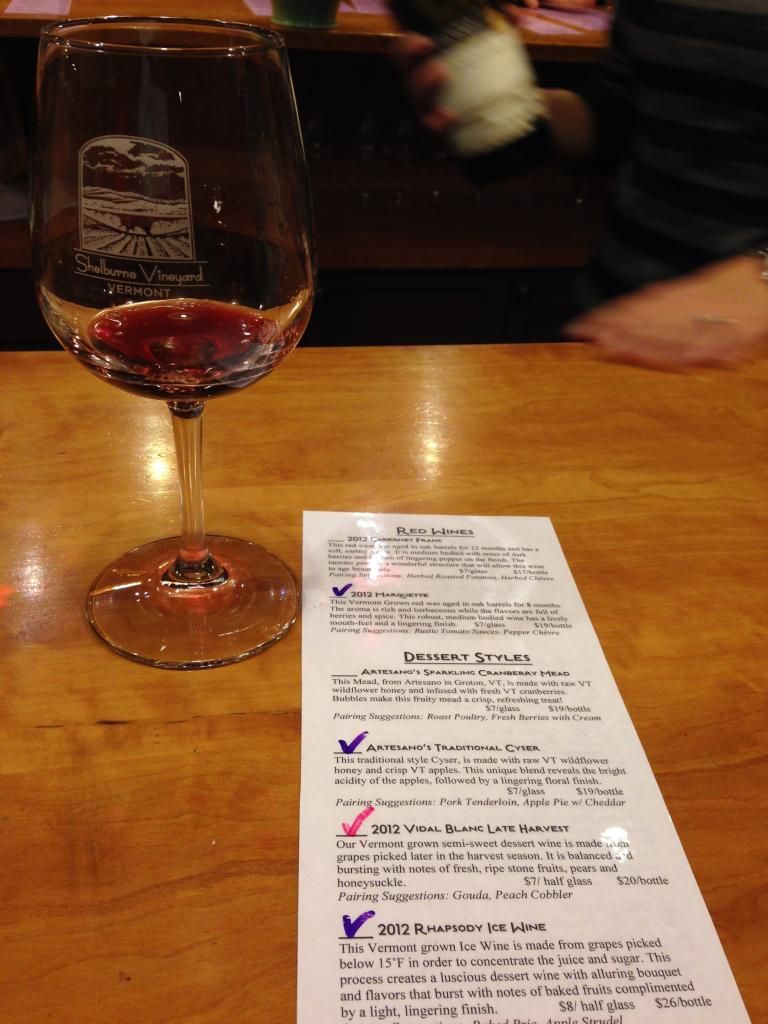 When we got back from wine tasting some of us went out for dinner. It was COLD. I had to bundle up, and the scarf I made myself came in handy.
I seriously am not cut out for that kind of weather. The snow blowing in my face was torture. Thank goodness for fleece leggings. I wore them every day under my jeans.
Before heading to the airport on our last day, David and I went to grab breakfast and walk around Church Street one more time. Luckily it was a little warmer than the day before and had stopped snowing. Also Yankee Candle was having a 75% off sale so I was happy.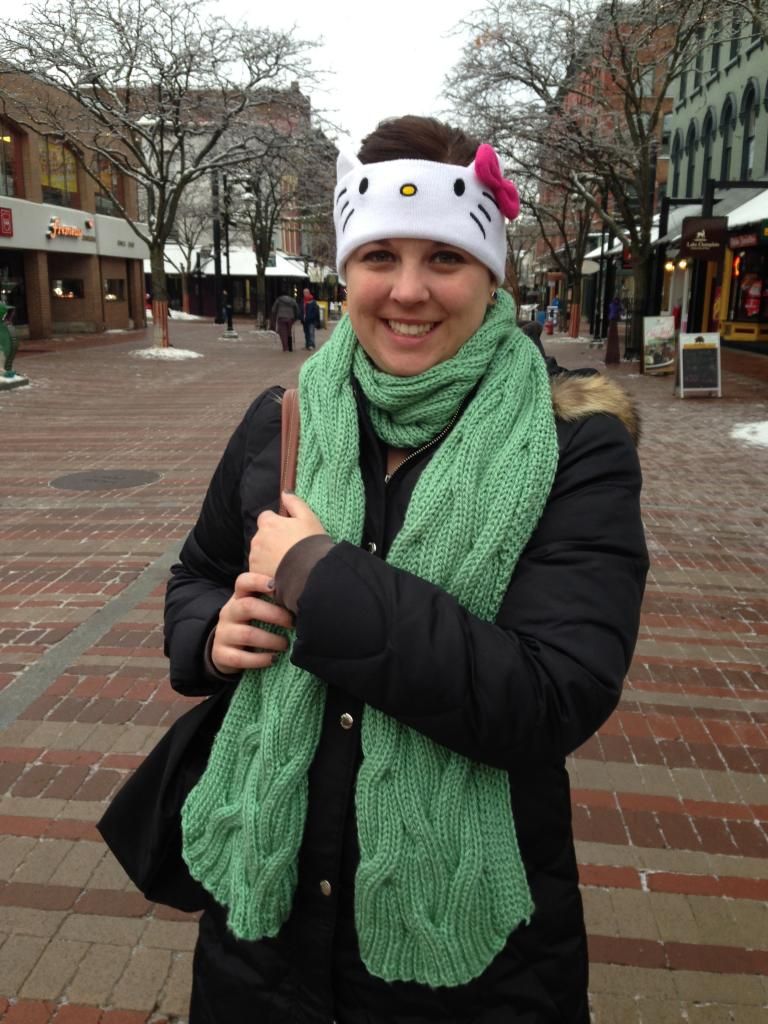 On the way to the airport, we stopped at this country store. Apparently country stores are a thing up North. I had no idea. It's like a Cracker Barrel but 4 times bigger with more stuff.
I found old fashioned original pure Cola Syrup people used to use for upset stomachs back in the day!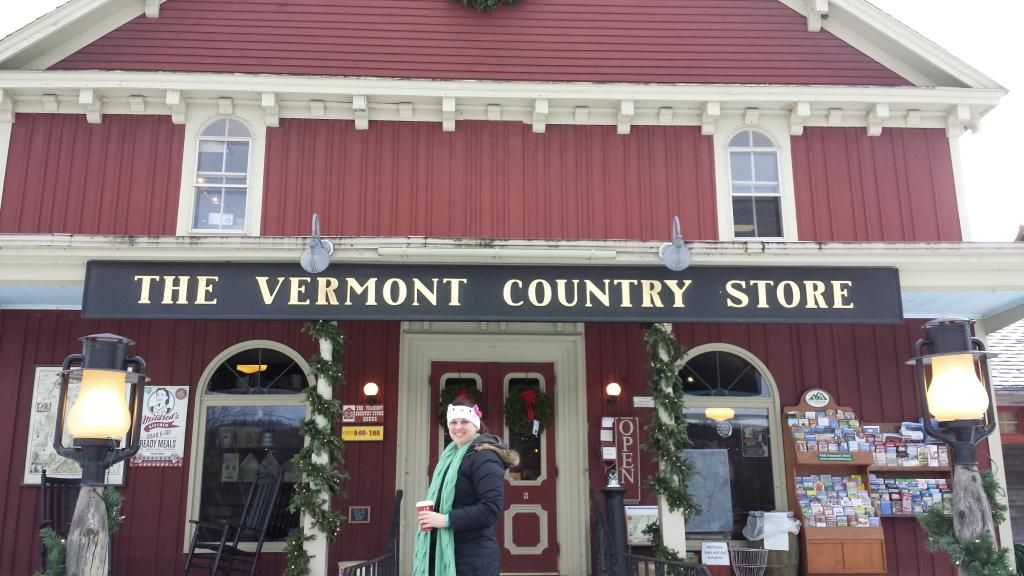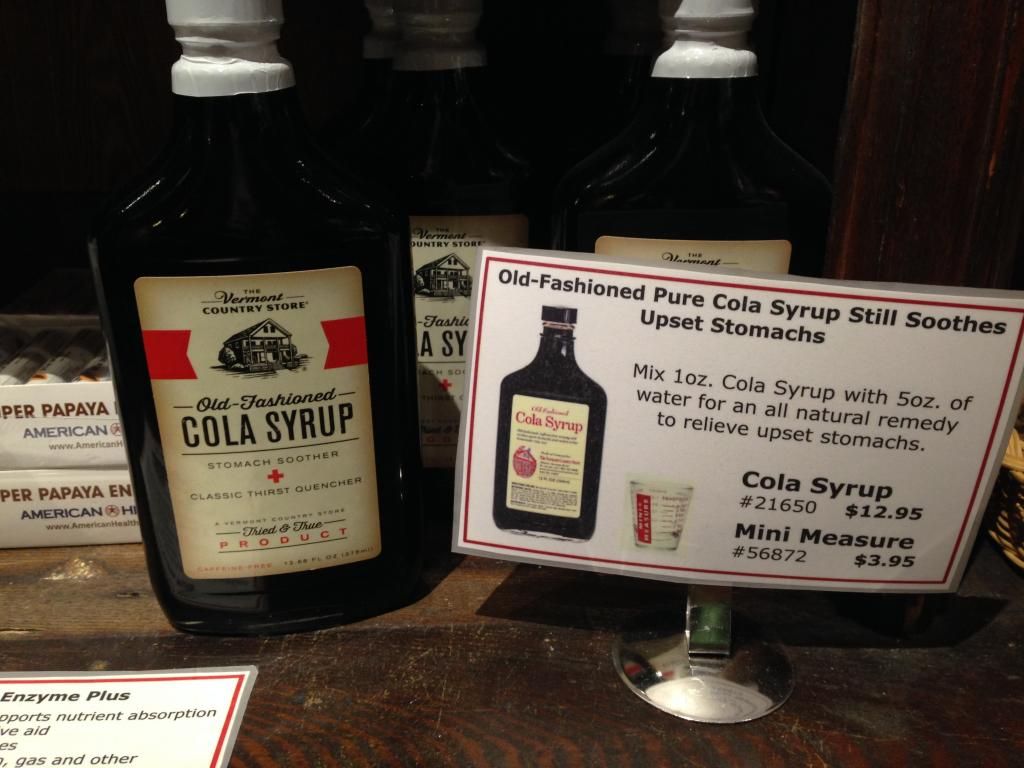 I had a wonderful time with David and his friends in Burlington and I'm glad I got to spend time with David in his favorite city. It was beautiful. And FREEZING